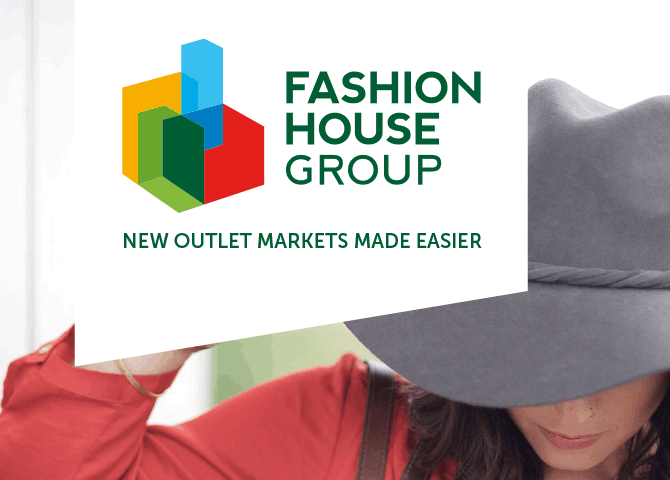 Stand Out by having a UNIQUE CONCEPT with MEANING
Building your Brand is about being noticed, recognized and remembered. To craft a remarkable one-of-a-kind image You need designful vision. All our logo designs carry a meaning, which we describe along with inspirations.
First
More
Even More
old logo
luxury fashion
signet ring
drone
bird of prey
prism
old logo
chess knight ∧ field
sportscar emblems
old logo
shopping bags
retail space
colors of flag
shape of Brasil
Brasilian parrots
early "fire" character
oriental/art deco
Chinese roof
introducing business
trade
worldwide
clay
sheep motif
pottery wheel
old logo
development
crop fields
---
We discuss the Brand
Fill out a simple form or let's go over it by email.


You receive designs
Review our propositions for you – with inspirations described.


We refine the chosen one
We introduce your suggestions plus our own improvements.


Enjoy using your Logo!
You'll have all the logo files simply emailed to you.


---
100% Satisfaction Guarantee with UNLIMITED DESIGNS
How can you be certain that your budget on logo design will be well spent? If you aren't sure about any of the initial (usually between 3-7) propositions, we'll create additional designs, until you are fully satisfied. It's that simple.
---
Exactly How You Want it with UNLIMITED REVISIONS
Why start with a design not refined to perfection? The cost of changing all the branded materials, later on, can be huge (the bigger the company). It only makes sense to get it right from the start and that's what our unlimited revisions are for.
---
The Best Solutions brought by EXTENSIVE CREATIVE WORK
Capturing the meaning and devising the best form requires a lot of concept work. The more researching, looking for inspirations and visualizing ideas with sketching – the greater the chance to arrive at the best possible design.
even
556

sketches
for a single logo
---
Flawless Design needs PRECISE CONSTRUCTION
Imagine a crooked picture on a wall, a typo in ad text or a bad note in a familiar song. You get the notion – a minimal imperfection can ruin a whole experience. This is why we construct our designs with pure geometric precision.
---
Unique Branding requires OUTSTANDING TYPOGRAPHY
All of the below logotypes were constructed custom from scratch or customized. To truly differentiate from the competition, we design custom typography or use our huge and ever-growing (we have kind of an addiction) diverse collection of hand-picked highest quality commercial fonts.
---
Full Usability is granted by ADDITIONAL VERSIONS
Is there anything worse than an unusable logo? It is crucial that the design is vector to retain quality regardless of size. But there are uses, as shown below, that require more – like having a single color or negative logo version. You get those from us for free.
---
Frequently Asked Questions (FAQ)
When will I get the finished logo design?
A short, quite comfortable time for logo design is 2+ weeks. Usually, the more time is available, the better the possible results and we do recommend a month or more. On exception, we handle much shorter deadlines (2 days was our fastest).
Remember, one factor is how fast you give feedback. Moreover, a specific brief or logo concept suggestion can cut the time needed for the concept phase, if you're low on time.
How much does a logo design cost?
We evaluate the price per each brand's needs and take your available budget under consideration. You get big agency quality for a small agency price.
How do I pay for the logo?
You can pay by PayPal, with a credit/debit card or by bank/wire transfer. We require a 50% deposit to start work and we transfer the final logo files and ownership rights upon completing the payment.
In what form will I get my logo design?
All the final logo files are sent by e-mail. You always get scalable vector files that retain quality at all times and raster graphics for easy (mostly digital) use.
Vector file formats: .eps, .pdf. Raster file formats: .png with transparent background and .jpg. We'll deliver any other file formats (or working alternatives), if needed.
What if I need more than a logo?
Good thinking! A brand image consists of more than a logo and it should be consistent. We'll be glad to help, as we have experience in crafting whole Corporate Identities. Just tell us what you need.
Do I get the rights to the created logo design?
That's the whole point of it. After completing payment you fully own the chosen logo design. Your new brand image is just yours.
What if I have my own idea for the logo?
Sure. When you present us with a specific idea, it allows us to spend less time on the conceptual phase and more on refining the logo design, so we're fine with that.
Bear in mind, however, that not every idea translate well into a logo – in which case we'll find a similar, fitting concept.
Can you just improve my existing logo?
Yes. We are skilled in analyzing existing designs. We can identify all the flaws in the logo and improve it in a big way.
What if I am not satisfied with the work?
We offer unlimited revisions and additional design concepts free of charge, so that shouldn't ever happen. But in such case, you could walk away from the deal, leaving just the 50% initial deposit (you don't own any of the presented designs though).
---
You Can Trust Us – we're EXPERIENCED & EDUCATED
You can trust us with Your Brand. We have been creating logos professionally since 2008. Lead designer Jacob Sudra is a logo expert, with Academy of Fine Arts Master of Arts degree (Dean's Award) and work experience with huge and little brands.
Barack Obama first
became president
Boston Celtics won
their last NBA Title
Lady Gaga
just got famous
We have been designing logos for the following industries:
Apiary, Art, Business, Charity, Coaching, Consulting, Entertainment, Electronics, Fashion, Fitness, Food, Furniture, Hobbyist, Insurance, IT, Logistics, Marketing, Media, Medical, Music, NGO, Real Estate, Retail, Science, Sports, Training, Transport and other.
---